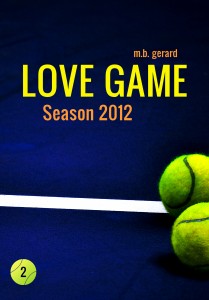 PART 2 of the LOVE GAME Series.
Dealing with the aftermath of her broken nose, Top 10 tennis player Sasha Mrachova has made up her mind to avoid the spotlight and the Galloway twins at all cost.
Gabriella Galloway has also made up her mind. This season she wants to enter the Top 10, win a Grand Slam and a girl's heart.
Meanwhile, Morgana is about to unveil the mystery of the Tennis Nurse novels, Amanda and Elise have to deal with a pesky travel companion – and Polly is going for a gold medal but gets a gold coin instead. Read the sample.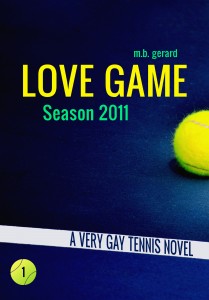 PART 1 of the LOVE GAME series.
Dive into the buzzing world of tennis where every girl is gay. Ok, almost every girl.
There's young tennis pro Elise who is back on the the tour after a long injury time-out. Nobody
knows that she has a secret crush on Amanda, one of the top players. Even worse, Amanda is in a new relationship and unavailable. But one day Elise finds herself playing doubles with Amanda. Will anything happen? Read the sample.
Liked my lesbian romance books? Let me know what you think about them in the comments or write a review on Amazon!